世界を席巻するルーマニアンサウンドを体感
世界のミニマルテクノ、ハウスシーンを席巻中のルーマニアンサウンドを紹介するパーティー"Beat In Me"がContactにて初開催される。
ゲストには、アンダーグラウンドシーン最高峰の1人として絶大な影響力のあるキング、Rhadooが満を持して登場。Beat In Meのパーティーには今回で既に5回目の登場となるが、RPR SOUNDSYSTEMでの出演を含めた過去のプレイ全てがどれだけ最上級のものであったかは、未だ来場者の記憶の中に鮮明に残っていることだろう。Studioには加えてBIMレジデントのRahaが出演、Contactフロアには、Ryosuke、yama'、Shake M、YASUら国内トップクラスの手練が顔を揃える実に豪華な一夜となる。世界のダンスミュージックの最前線、そしてグルーヴをリアルに体感して欲しい。
Experience the sound of Romania
"Beat In Me" focuses on introducing Romanian minimal techno and house, and will be the first time to host a party at Contact.
Rhadoo, an important figure in the underground scene, will be making his 5th appearance, including the project RPR SOUNDSYSTEM, for Beat In Me. Supporting act in the Studio floor is resident DJ Raha. Contact floor will be navigated by top notch local DJs Ryosuke, yama', Shake M and YASU.
Supported by

STUDIO X

Rhadoo ([a:rpia:r] | Romania)
Raha (Beat In Me)
CONTACT

YASU

(ARTEMIS | Fasten Musique)
OPEN

22:00
BEFORE 11PM

¥1000

UNDER 23

¥2000

GH S MEMBER

¥2500

W/F

¥3000

DOOR

¥3500
GENRE

House | Techno
入場料金はSTUDIO X (MISSION) 施設使用料として頂いております。
Admissions are for the use of facility MISSION STUDIO X.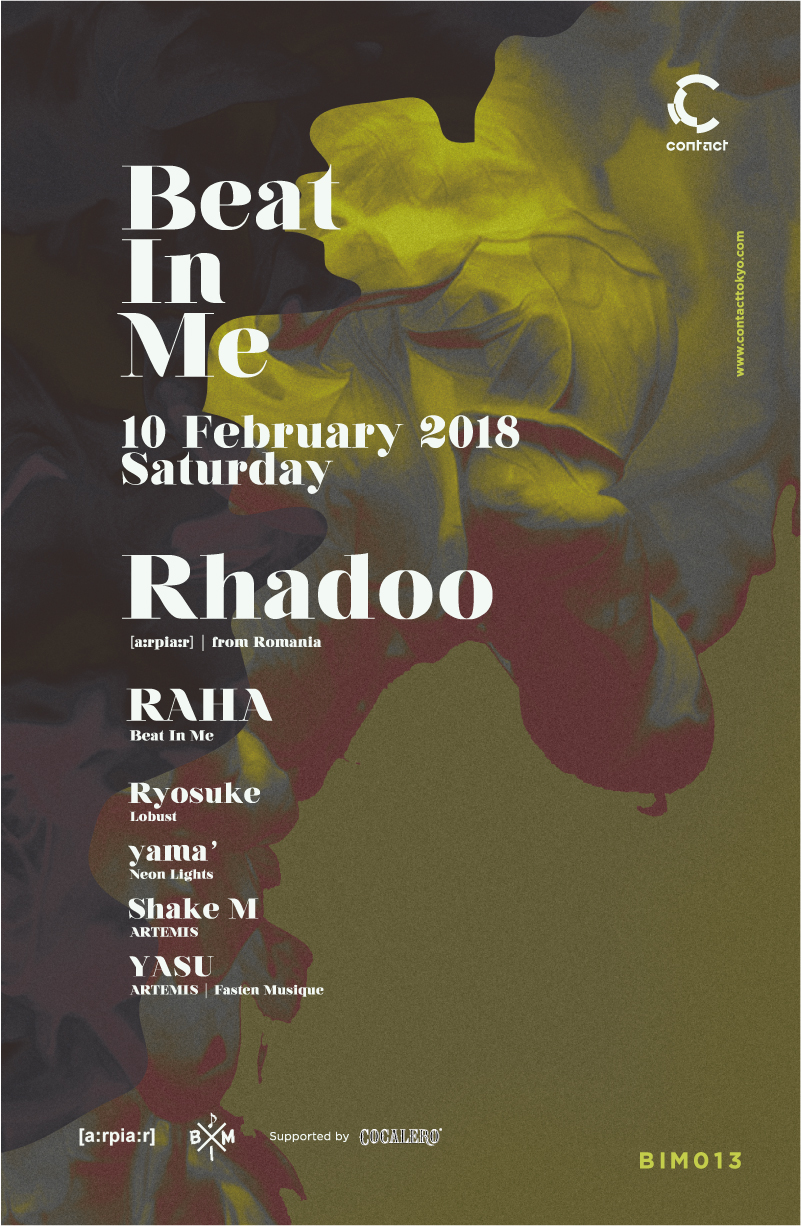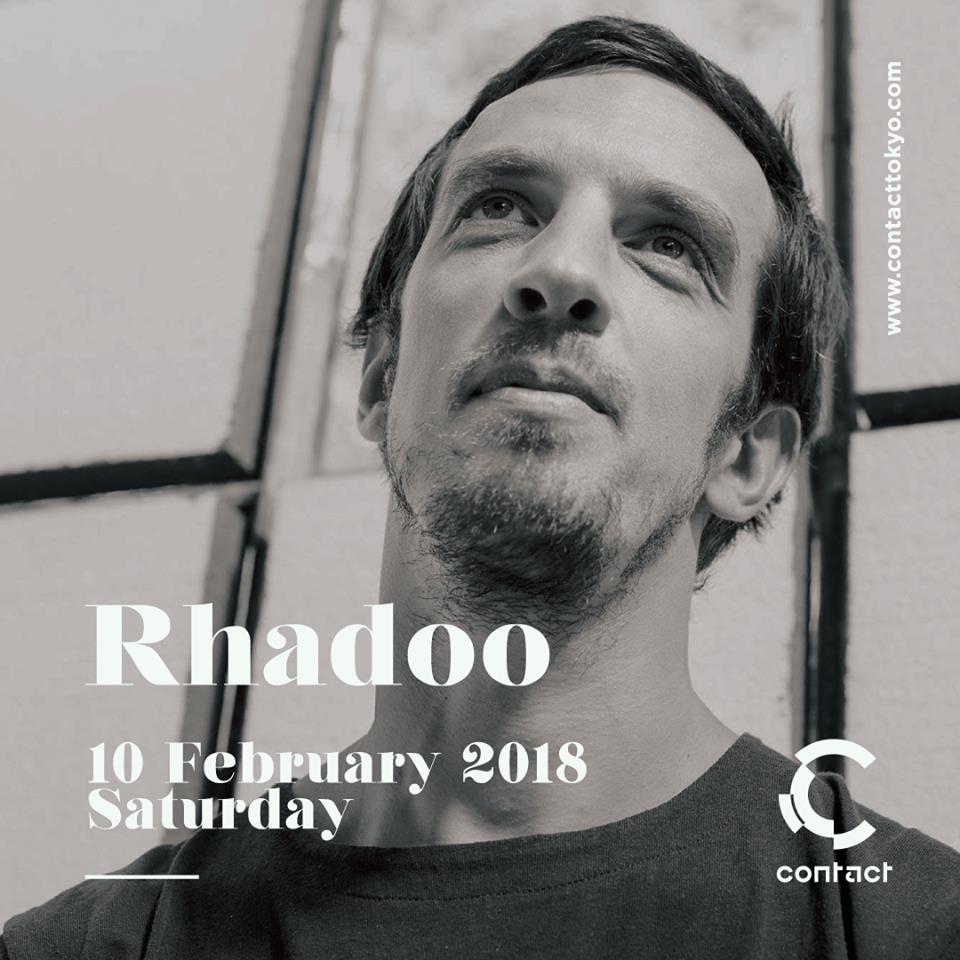 前売券 (¥2500)は、オンライン販売に加え、以下の店舗でも取扱いいたします。
diskunion 渋谷 Club Music Shop (Tel: 03-3476-2627)
diskunion 新宿 Club Music Shop (Tel: 03-5919-2422)
diskunion 下北沢 Club Music Shop (Tel: 03-5738-2971)
diskunion お茶の水駅前店 (Tel: 03-3295-1461)
JET SET TOKYO (Tel: 03-5452-2262)
TECHNIQUE (Tel: 03-5458-4143)