80年代よりダンスジャズ~アシッドジャズ~クラブジャズシーンのキーパーソンとして活躍しているGilles Petersonが、都内クラブでは3年振りとなるロングセットでContactに初登場。
自身が主宰するインディペンデント・レーベルBrownswood Recordingsはスタートから11年、常に新しい音楽やアーティストを世に送り出してきた。毎年南仏で開催しているWorldwide Festivalはその音楽のクオリティの高さでヨーロッパを飛び越え世界中で大評判となっている。そして、昨年スタートさせたインターネットラジオ・プラットフォームWorldwide FMは9月に1周年を迎えた。
来年2018年に初来日から30年のスペシャル・イヤーを迎えるジャイルス・ピーターソン、立ち止まることなくさらに精力的に活動し続ける彼のセレクトする音楽にはいつも心躍らされる。
協力: WIRED HOTEL Asakusa, Worldwide FM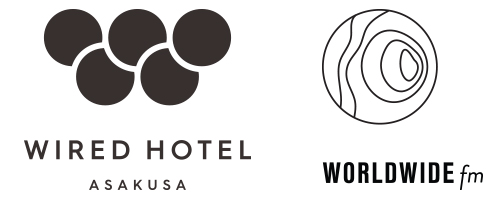 Gilles Peterson, the key person in Dance Jazz ~ Acid Jazz ~ Club Jazz since the 80's, returns to Tokyo for the first time in 3 years to make his debut at Contact for a long set.
Since the beginning of his independent label "Brownswood Recordings" 11 years ago, he has been introducing new music and artists to the world. His annual Worldwide Festival held in Southern France has gained global respect for its high quality of music. With the 1st anniversary of his internet radio platform "Worldwide FM" this September, and 2018 marking Gilles Peterson's 30th year in his career, he continues to amaze music connoisseurs all over the world.
STUDIO X

Gilles Peterson (Brownswood Recordings | Worldwide FM | UK)

Toshio Matsuura
CONTACT

Jazz Brothers (Yama a.k.a. Sahib & vinylDJ Eiji Takehana)

Yoshihiro Okino (Kyoto Jazz Massive | Especial Records)

Dazzle Drums (Nagi & Kei Sugano)
OPEN

22:00
BEFORE 11PM

¥2000

UNDER 23

¥2000

GH S MEMBER

¥2500

ADVANCE

¥3000

DOOR

¥3500
GENRE

Jazz | All Mix
入場料金はSTUDIO X (MISSION) 施設使用料として頂いております。
Admissions are for the use of facility MISSION STUDIO X.