ニューヨークハウスの重鎮が再来日
ハウスミュージックを真剣に聞いている人には説明不要の存在、Louie Vega。ニューヨークのハウスミュージック・シーンの黎明期から発展に尽力し、その時代のカルチャーを象徴しながら、ハウスという音楽の真価を証明した重要人物だ。その活動の中でも特筆すべきは、もちろん、Kenny DopeとのプロジェクトであるMasters At WorkとNuyorican Soulだ。Elements Of Life、Kenlou、Hardrive、Freestyle Orchestraなど、ここには書ききれないほど多数のプロジェクトを手掛けながら名曲を生み出してきたLouie Vegaだが、活動30年を超えた今でもなお、珠玉のダンスミュージックを多彩なスタイルで世に送り出し続けている。
そんな彼が最新アルバム「NYC Disco」を引っ提げて開催するリリースパーティーは、ラテン全開のハウスからディスコにいたるまで、輝かしいキャリアを築き上げてきたすべての音楽がつむがれる一夜となるに違いない。さらに23:00から0:30までは、「NYC Disco」のリスニングセッションがおこなわれる。Louie Vega自身による貴重な楽曲解説はファンならずとも見逃し厳禁だ! 御大の貫禄のロングセットをStudio Xフロアで堪能する前に早めの来場をオススメしたい。
一方Contactフロアには、アジアツアーで2年ぶりの来日となるイギリス人DJのEric Lauが登場! ソウルを巧みに取り込んだメロウでアーバンなスタイルのDJセットは、居心地のいい極上空間を演出してくれるだろう。こちらも要チェックだ。
The New York house titan returns to Tokyo.
Louie Vega should need little introduction to anyone who takes house music seriously. He was instrumental in the development of the New York house music scene from the early days, capturing the zeitgeist and showing the true musical potential of the sound, especially alongside Kenny Dope as Masters At Work and Nuyorican Soul. From Elements Of Life to Kenlou, Hardrive to Freestyle Orchestra, the classic tracks and projects he has turned his hand to are too many to list here, but even after more than 30 years in the game he continues to deliver solid gold dance music across the spectrum.
Vega's latest album is NYC Disco, and he'll be coming to Tokyo to celebrate its release with a launch party at Contact that will no doubt span the Latin-infused house and disco he has built his career on. Before the party starts, Vega will also provide a rare insight into the process behind his latest album with a listening party, playing the tracks from NYC Disco and explaining how they came together. This listening session will take place between 11pm and 12.30am, after which time the party gets going on the Studio X floor.
The Contact floor sees the welcome return of talented, soul-enriched UK producer Eric Lau, who is making his first appearance in Tokyo in two years as part of his Asian tour. His urban take on modern dance music will mellow the room out to sheer bliss.
STUDIO X

Louie Vega (Masters At Work | Nuyorican Soul | Elements Of Life | NY)

23:00~24:30 Listening Session For "NYC Disco" Album
CONTACT

– A Basement, A Red Light, And A Feelin' -powered by TSUBAKI FM

Sayuri

Daisuke G.

DJ Saorinn

Midori Aoyama

NAGOYA
OPEN

22:00
BEFORE 11PM

¥2000

UNDER 23

¥2500

GH S MEMBER

¥2800

W/F

¥3500

DOOR

¥3800
GENRE

House
入場料金はSTUDIO X (MISSION) 施設使用料として頂いております。
Admissions are for the use of facility MISSION STUDIO X.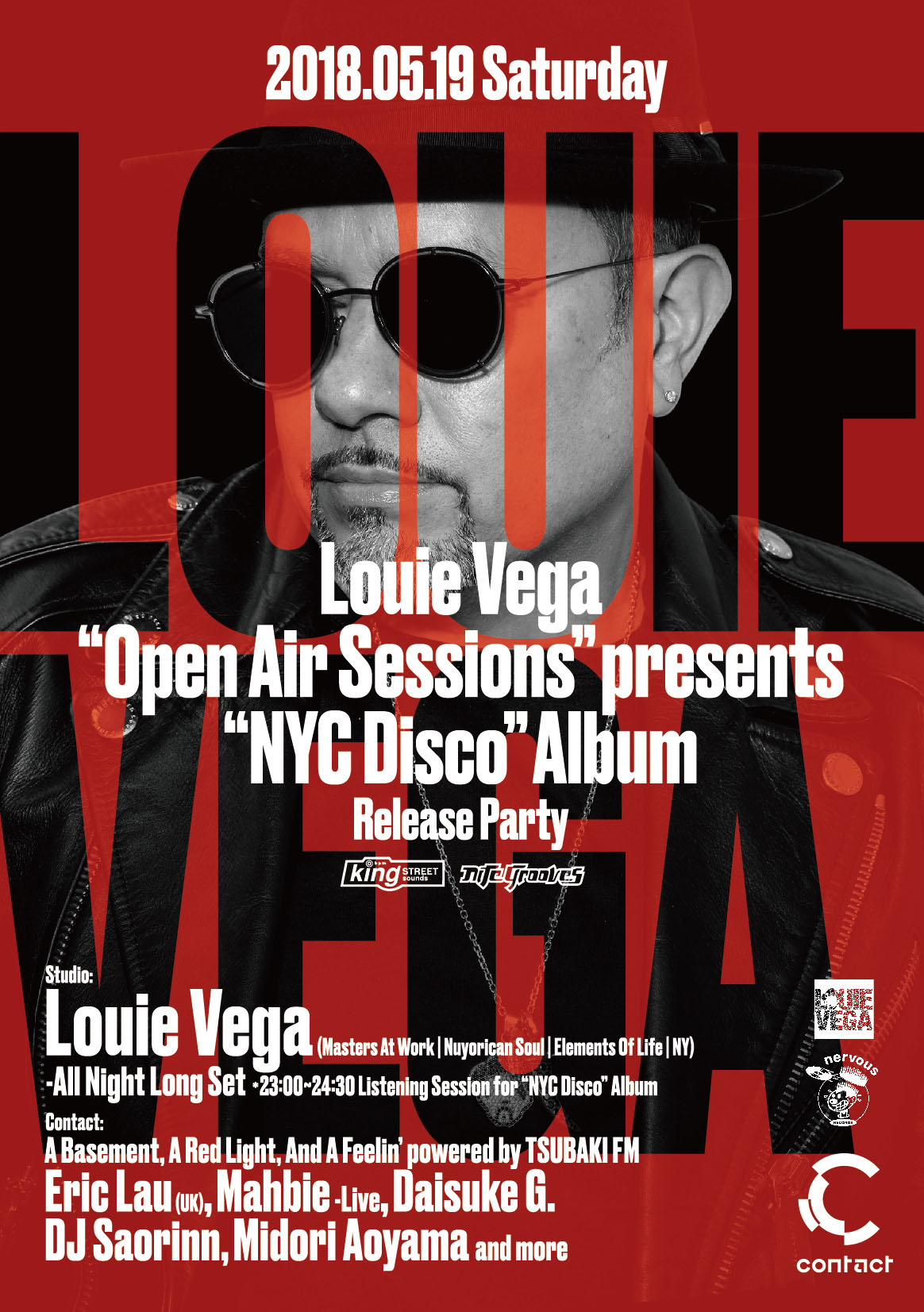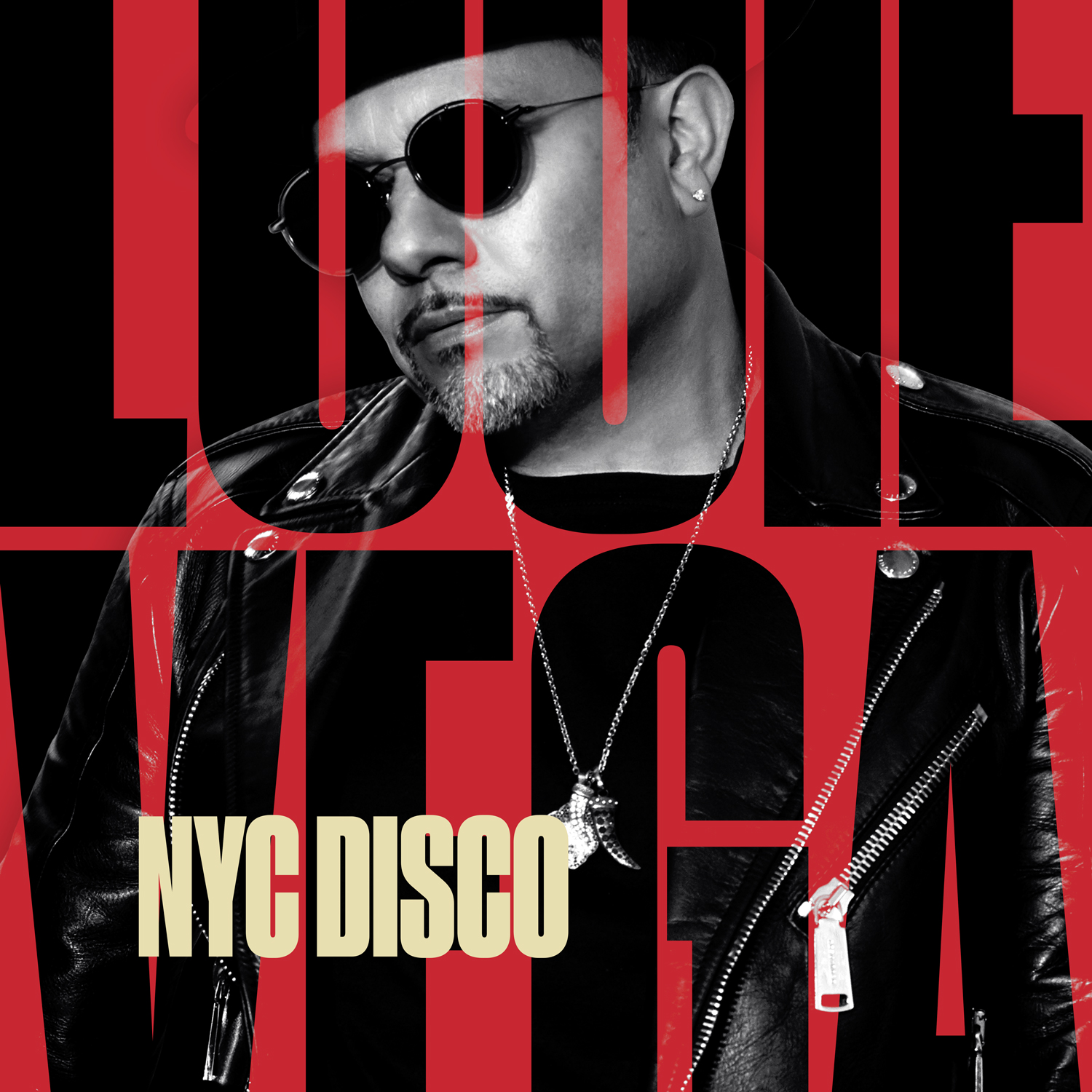 Louie Vega "NYC DISCO" [Nervous Records]
Scheduled to be released in June.