感情をうちふるわせる魂の解放区
ディープハウスの金字塔的パーティBody & Soulのメンバーとして半世紀近く第一線で活動を続ける生ける伝説Danny KrivitがContactに帰還! Mr. K名義のもと、KraftwerkからBeckまで数々の楽曲をダンスフロア直撃のバージョンにリエディットしてきた彼は、今回の来日公演に合わせて、これまでの名作をまとめたアルバムを発表する。リエディットのセンスと手腕に定評のあるDanny Krivitだけに、今回のDJセットでもどんな秘密兵器を炸裂させるのか、期待は高まるばかりだ。これまでに何度もDanny Krivitと共演し、先日、ヨーロッパ公演を終えたばかりのNagiとKei Suganoによるユニット Dazzle Drumsが参加するほか、火曜の夜を盛り上げ続けるCaptain Vinlyから、国内屈指のレコードディガーDJ NoriとMuroのふたりがマニア垂涎の隠れた名作7インチを膨大なコレクションから厳選してプレイ! ときに切なく、高らかに情熱的なハウスミュージックはもちろん、ジャンルのへだたりを超えたあらゆる音楽が極上の空間を作り上げるに違いない!
Emotive unity reveals your true self.
Danny Krivit, one of the residents at the iconic Body & Soul deep house night, makes a long-awaited return to Contact. The living legend has re-edited a splendid array of songs by the likes of Kraftwerk and Beck, turning them into floor killers under his Mr. K moniker. Collecting these sought-after versions, his latest album is released along with his Japan tour. His re-editing prowess always keeps the dance floor in suspense: what crafted arsenal does Krivit have up its sleeve for the night? He is joined by Nagi and Kei Sugano from Dazzle Drums, who created recent stir during their European tour. Representing their beloved Captain Vinyl Tuesday night, leading crate digger DJ Nori and Muro join forces for top pick 7 inches which spark vinyl aficionados' curiosity. This night will go well beyond powerfully emotive and bittersweet house with a wider range of music that transcends stylistic barriers and archives blissful unity.
STUDIO X

Danny Krivit

(718 Sessions | NY)

Dazzle Drums

(Nagi & Kei Sugano)
CONTACT

Captain Vinyl (DJ Nori & Muro)
KZA (Force Of Nature)
Mild Bunch (Kun, Max, EZ)
Phenol (RICEBALL | yygcru)
Yuki Watanabe a.k.a HEAVEN (saltica | Discovery)
OPEN

22:00
BEFORE 11PM

¥1000

UNDER 23

¥2000

GH S MEMBER

¥2000

W/F

¥2500

DOOR

¥3000
GENRE

House
入場料金はSTUDIO X (MISSION) 施設使用料として頂いております。
Admissions are for the use of facility MISSION STUDIO X.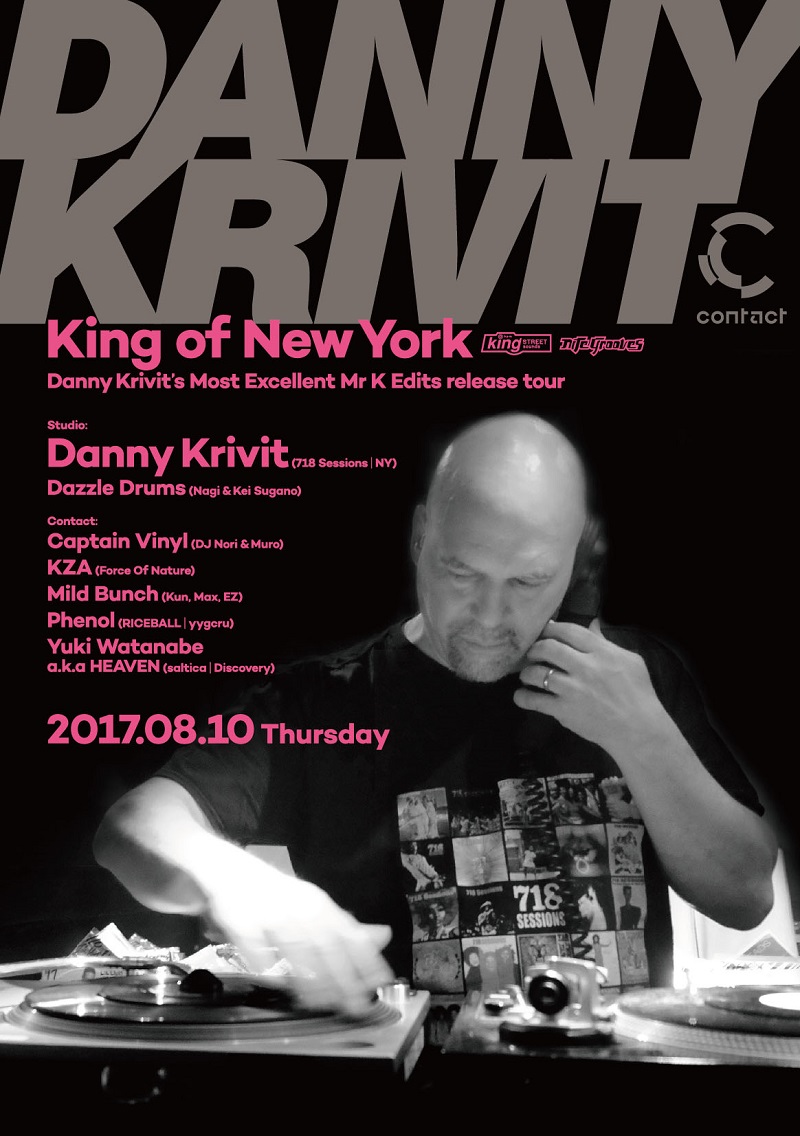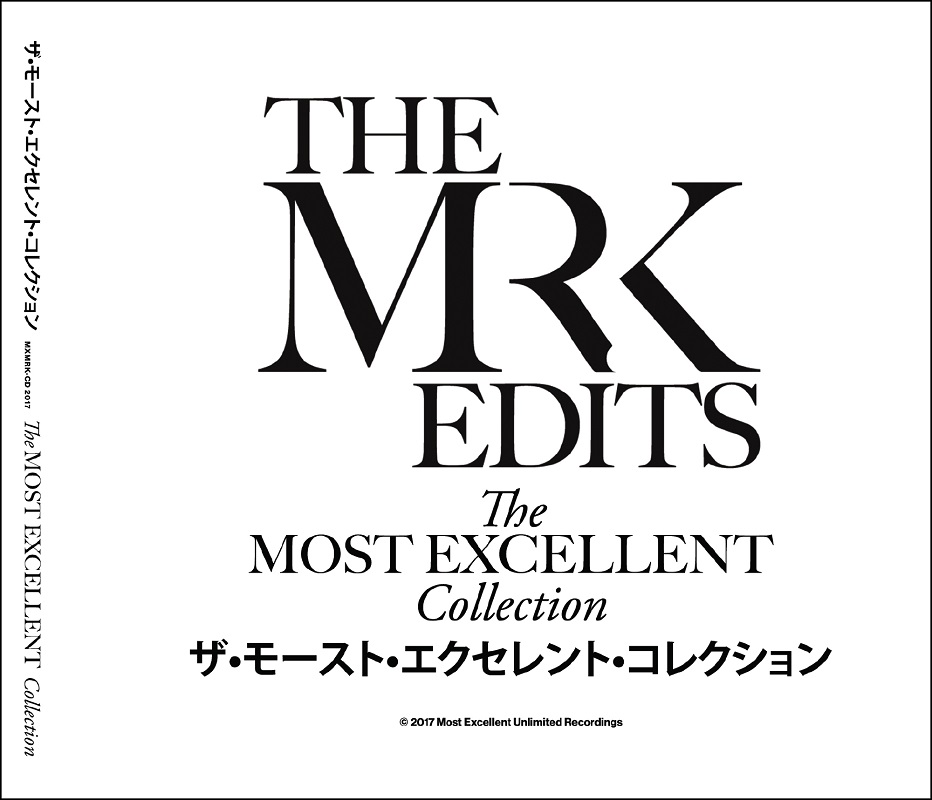 Mr.K a.k.a. DANNY KRIVIT
『THE MOST EXCELLENT COLLECTION』 [MXMRK-CD2017(IMPORT)]
ダンス・フロアを熟知したダニー・クリヴィットにしかできないMr.K名義による数々のリエディット名作群が、なんと緊急CD(2枚組!!!)リリース !その性質上、極少プレスのヴァイナル・オンリーでしか手に入らなかった幻のキラー・チューン達が一堂に会す、正に奇跡的コレクション !