DSKEがDinkyをゲストに迎え始動させる新パーティー
東京のゲイパーティーシーンで絶大な支持を集め、ベルリンのPanorama BarやHomopatikにも度々出演、海外での評価も目覚ましいDJ、DSKEが満を持して始動させるパーティーMOTORPOOL。初回のゲストに彼が選んだのは、ベルリンを拠点に活動するチリ人女性アーティストDinkyだ。サンティアゴで育ち、90年代後半をニューヨークで過ごしながら彼の地のアンダーグラウンド・ミュージック・シーンに触れ音楽制作を開始。また2003年にベルリンに移住してからはCocoon、Visionquest、Vakant、Crosstown Rebelsといったレーベルから多数の楽曲をリリースしながらPanorama Barのレジデントも務めている。南米、北米、ヨーロッパと移り住みながら様々な影響と経験を蓄積してきた彼女と、DSKEのサウンドの出会いをお聴き逃しなく!
DSKE launches his new party featuring Dinky
DSKE is a trusted DJ within and beyond the gay party scene in Tokyo. He frequently appeared in renowned Panorama Bar and Homopatik party in Berlin, and his popularity is growing steadily in and outside of Japan. MOTORPOOL is the first regular club night he launches and hosts as a resident DJ. He chose a Chilean Berlin resident Dinky as the first guest DJ. Born in Santiago, she spent the latter half of the 90s in New York City where she found the love for its underground dance music scene and got herself involved in music making. In 2003 she relocates herself to Berlin and established her name as a producer releasing on imprints such as Cocoon, Visionquest, Vakant and Crosstown Rebels, as well as a resident DJ of Panorama Bar. Drawing unique influences and experiences across her life journey from South America, North America and Europe, the clash of her singular DJ style with that of DSKE is not to be missed.
STUDIO X

DINKY (Visionquest | Crosstown Rebels)
DEN (NETA)
DSKE (MOTORPOOL)
CONTACT

PUNKADELIX
KIKIORIX
WARA

Queen:

LIL'GRAND BITCH

松阪牛子

Boys:

YOSHIHIRO

NAWOTO
OPEN

22:00
BEFORE 11PM

¥1000

UNDER 23

¥2500

GH S MEMBER

¥2500

W/F

¥3000

DOOR

¥3500
GENRE

House
入場料金はSTUDIO X (MISSION) 施設使用料として頂いております。
Admissions are for the use of facility MISSION STUDIO X.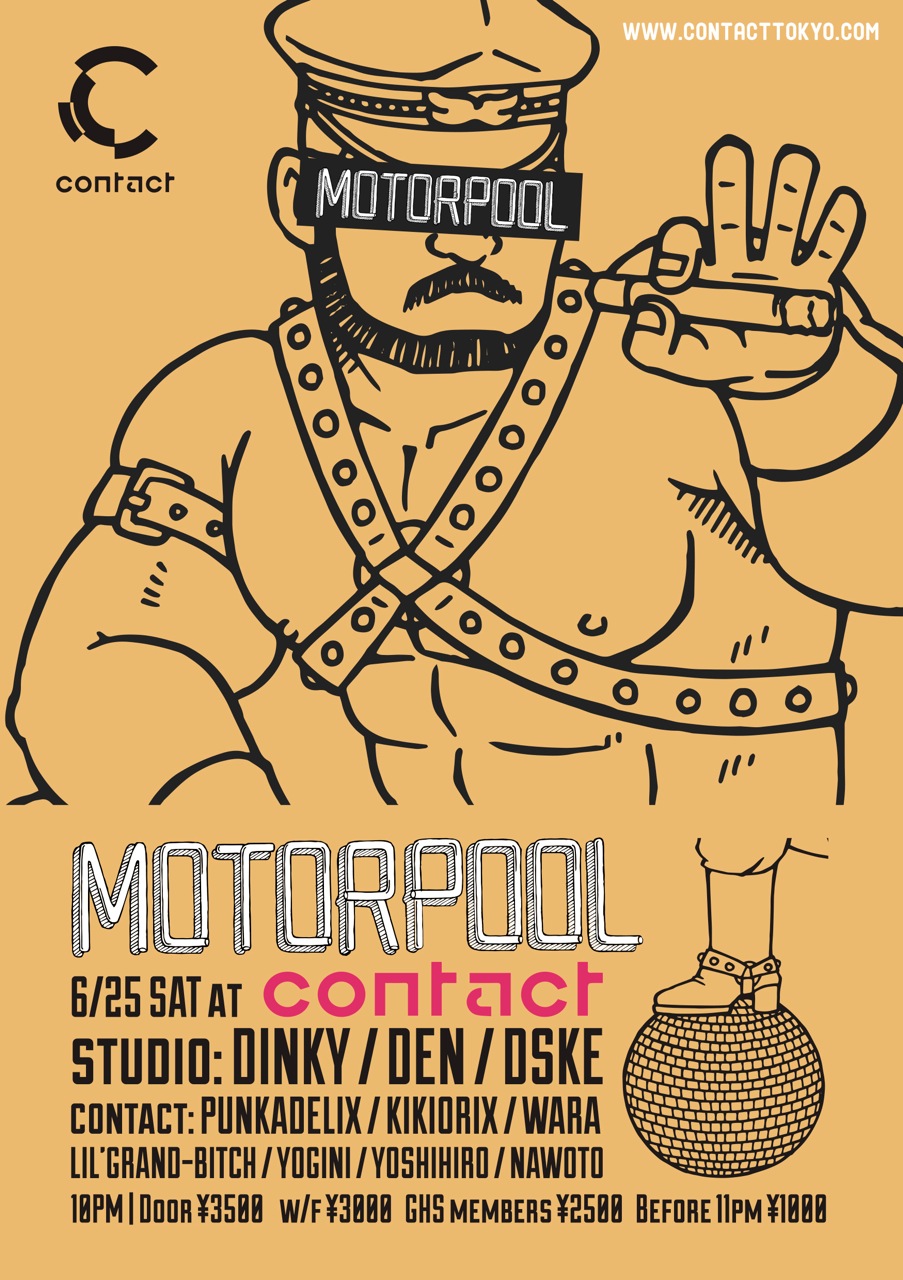 Dinkyが近日リリースするフルアルバム「Casa」に収録される、同名のタイトルの新曲をこちらから試聴できます。
DINKY – Cultcast podcast mix series
Den – Nightclubber Podcast 115
DSKE – HONEY SOUNDSYSTEM Podcast