圧巻のサウンドデザインがもたらす高純度の陶酔体験
サウンドエンジニアの経験に裏打ちされた確かなライブパフォーマンスで第一線を走り続けるTobias.がContactに初登場! 移ろいの激しいダンスミュージックシーンにおいて、安定した人気を維持しながら活動するアーティストは数少ないが、毎年のように来日し、フロアを熱狂に導いてきたTobias.は、一時のブームに左右されない力強いテクノミュージックを提示できる存在だ。Ostgut Tonから今年発表したアルバム「Eyes In The Center」は、彼の代名詞でもある高解像度の音像と精巧なサウンドデザインを全面に押し出し、4つ打ちに限定されない多様なリズムによる実験性の強い意欲作となった。アルバムのリリースツアーとして実現した今回の来日では、現在進行形のTobias.を体験する絶好の機会となる。円熟の域に達しながら、進化することを止めない彼のライブパフォーマンスは、Contactのフロアにも新鮮な驚きと興奮をもたらしてくれるに違いない。
Berlin's techno maestro carves out a painstaking sound sculpture of pure euphoria.
Renowned for his craft of sound designing, Tobias. makes his debut at Contact with a solid live performance borne out by his years of engineering experience. Despite an ephemeral nature of the dance music scene, where few artists remain active with continued popularity, the German producer has been whipping his dedicated followers into a frenzy by his frequent visits to Japan for decades, proving his unwavering techno against transient trends can stand the test of time.
This year's Eyes In The Center album on Ostgut Ton saw him pushing the envelope over a variety of rhythmic frames and experimentation on his calling card: exquisite HD sound processing. This night, part of the LP's launch tour, offers a perfect opportunity to update you on this ongoing evolution. Fully-fledged yet ever-adventurous, Tobias.'s live performance will bring you another thrilling and euphoric moment here at Contact!
STUDIO X

Tobias.

(Ostgut Ton | Non Standard Productions | Berlin) -Live

SO

(Mindgames | The Labyrinth)

Elli Arakawa
CONTACT

Iori Wakasa

(Dessous | Saw | Highgrade | Get Physical)

Mustache X

(Fake Eyes Production)

Recent Arts

(Valentina Berthelon & Tobias Freund | Non Standard Productions | Berlin) -A/V Live

hitomi
OPEN

22:00
BEFORE 11PM

¥1000

UNDER 23

¥2000

GH S MEMBER

¥2500

W/F

¥3000

DOOR

¥3500
GENRE

Techno
入場料金はSTUDIO X (MISSION) 施設使用料として頂いております。
Admissions are for the use of facility MISSION STUDIO X.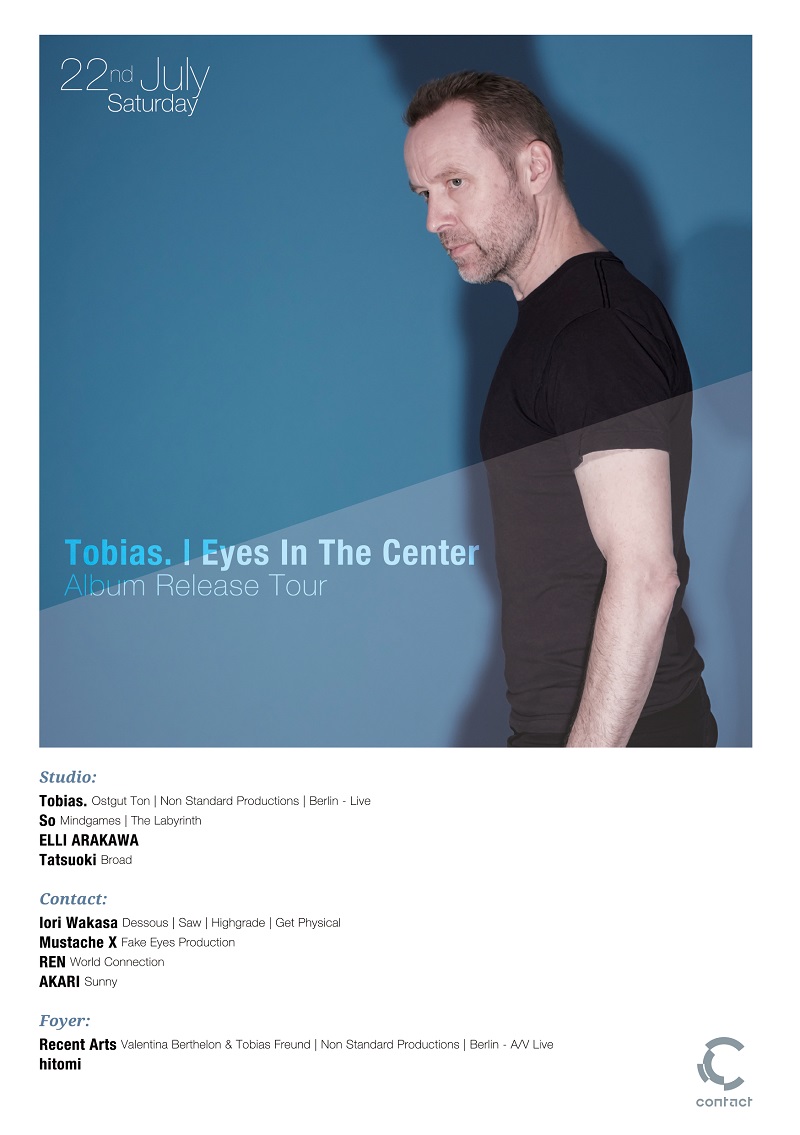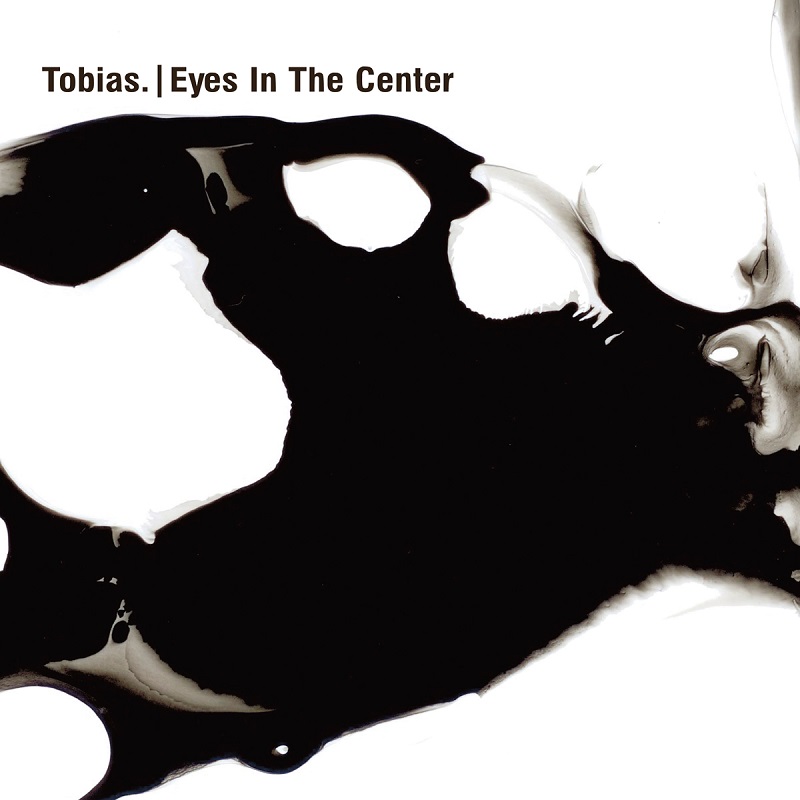 Tobias.
『Eyes In The Center』
Ostgut Ton [OSTGUTCD39]
OCTAVE-LAB [OTLCD2307]
in stores now