DJ HarveyとのMap Of AfricaやEric DuncanとのRub N Tugの活動でも知られるアンダーグラウンドディスコの奇才が5年ぶりの来日
Tom of EnglandことThomas Bullock。DJ Harveyと結成したMap of Africaや、Eric DuncanとのRub N Tugでディスコシーンを牽引してきた歴史の生き証人とも言えるだろう。その奇才ぶりは衰えることもなく、近年はアンダーグラウンドで音楽やアート、ファッションを繋ぐWill BankheadのレーベルThe Trilogy Tapesからもカセットテープ( ! )で作品をリリースしている。約5年振りに実現する貴重な来日公演では日本を代表するダンスミュージックデュオのForce of NatureとMonkey Timersも登場。CONTACTフロアではアンダーグラウンドハウスを標榜してきたパーティーチームWooにKenji TakimiとYOPPIがゲストとして参加する。さらにツアーをサポートするSILASによって3つめのエリアも誕生。なんとも贅沢な一夜となる。なお会場では世界を股にかけるイラストレーターFERGADELICが手掛けるレーベルヴィジュアルがプリントされたTom of England主宰のSTD RecordsとSILAS によるコラボTも限定価格にて販売される。
Text by Yoichi Oyama (PRIMITIVE INC.)
Underground disco maestro returns for the first time in 5 years
Known for his collaboration work with DJ Harvey as Map of Africa, and Rub N Tug project with Eric Duncan, Tom of England aka Thomas Bullock makes his way back to Japan for the first time in 5 years. He continues to thrive in the scene with releases including a cassette tape ( ! ) from The Trilogy Tapes, a label run by Will Bankhead who brings music, art, and fashion together.
STUDIO X

Tom of England aka Thomas Bullock (Rub N Tug | Map Of Africa | STD Records | London, NY)

Force of Nature

Monkey Timers

(Disko Klubb)

bon appétit

($HOW5#テガキ & KAI)
CONTACT

Kenji Takimi (Crue-L | Being Borings)

YOPPI (Hombre Niño | XLARGE®)
SMS (Woo)
RON (Woo)
KTYNG (Woo)
TAKE (Woo)
MIGHT-Z∞ (Woo)

SILAS FLOOR:

1-DRINK
ug okamoto (cyderhouse)
Ryohu (KANDYTOWN | Aun beatz)
DJ Dos Caras
mortsafe
Andry Adolphe
D.I (SILAS | CHILL OUT)

FOOD:

Eat Bongo!
OPEN

22:00
BEFORE 11PM

¥1000

UNDER 23

¥2000

GH S MEMBER

¥2500

W/F

¥3000

DOOR

¥3500
GENRE

House | Disco
入場料金はSTUDIO X (MISSION) 施設使用料として頂いております。
Admissions are for the use of facility MISSION STUDIO X.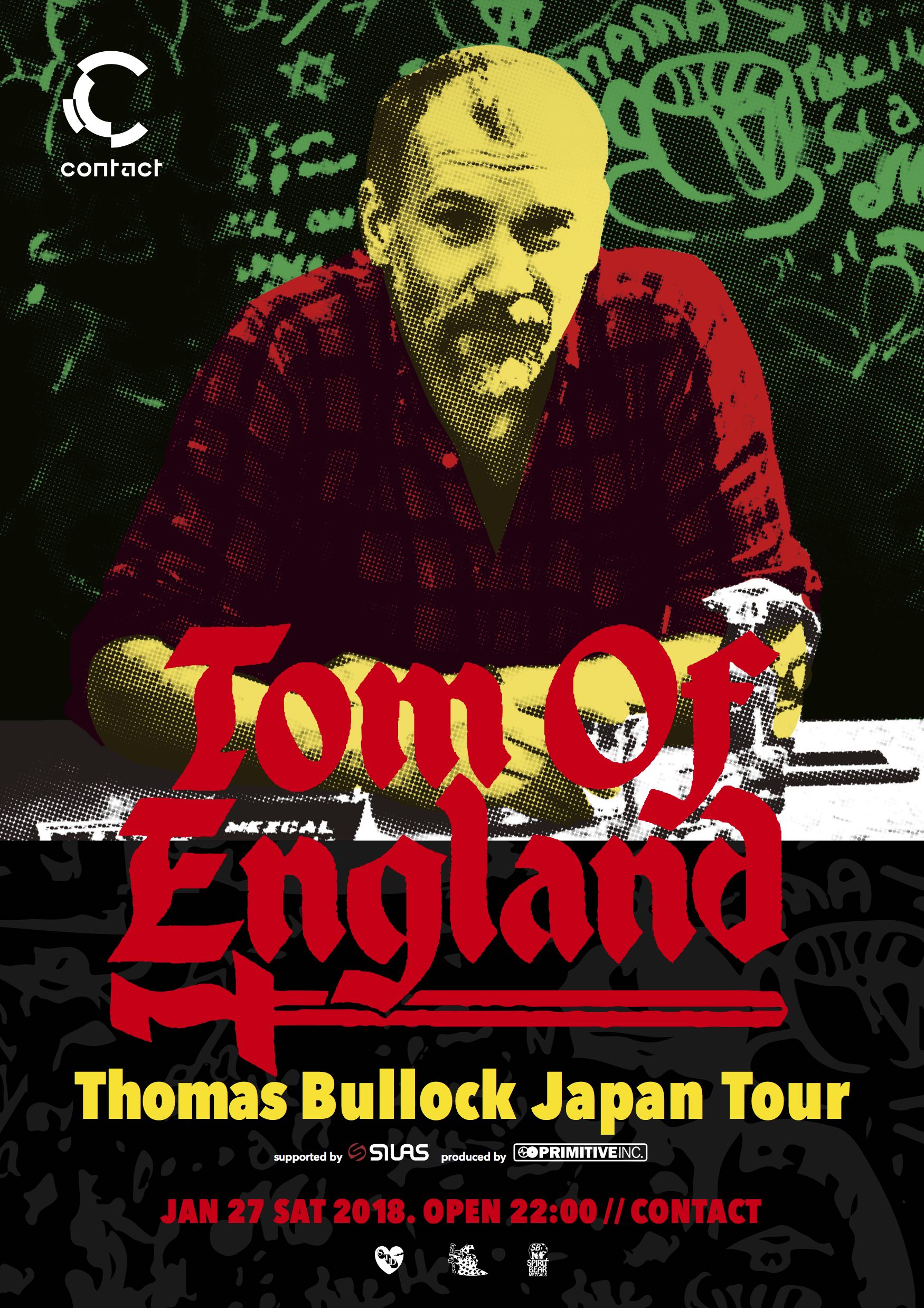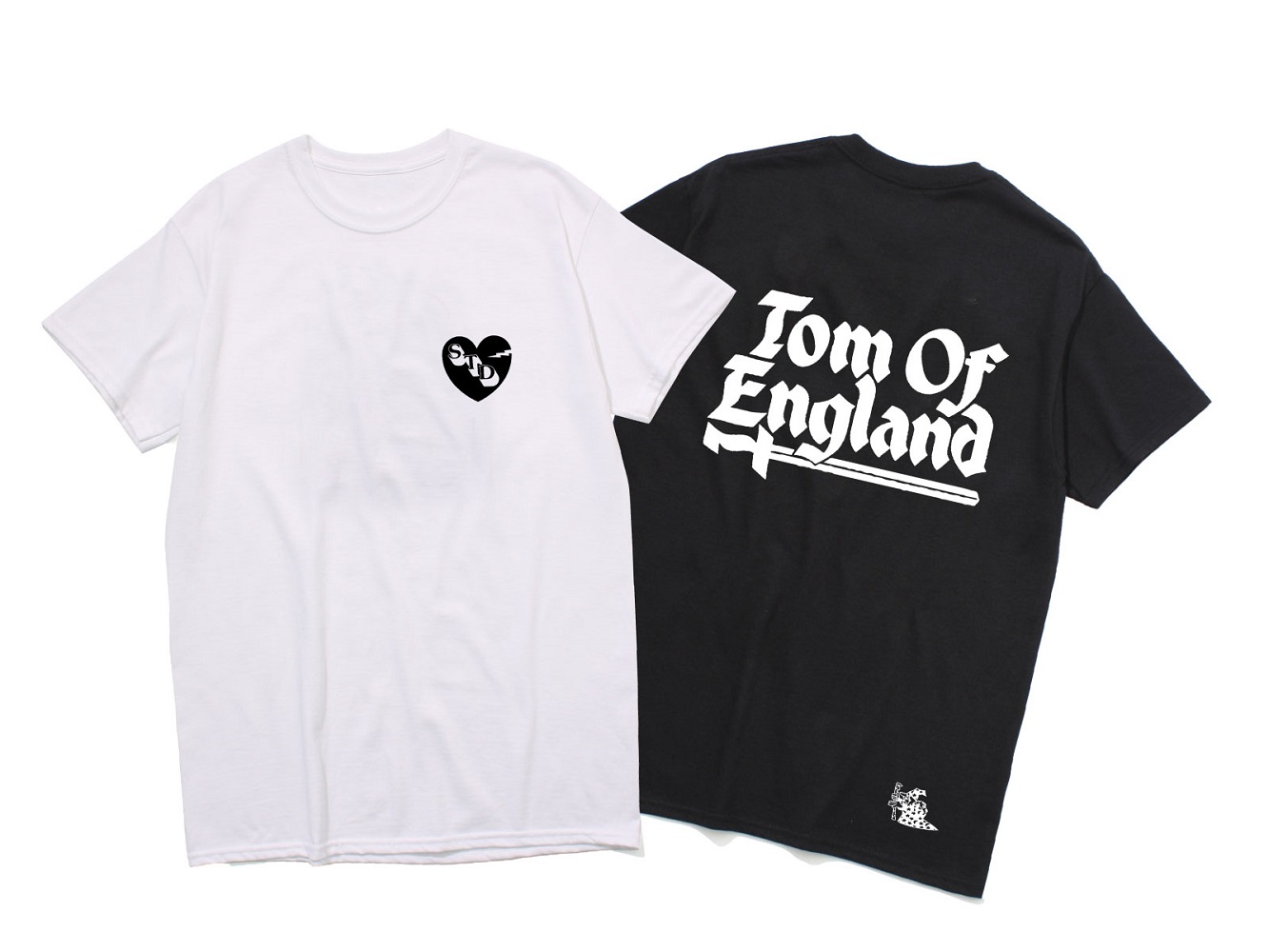 STD Records x SILAS T-Shirt
Color: White / Black
Size: S / M / L / X
会場特別販売価格: ¥4000 (incl. tax)
来日を記念してSTD RecordsとSILASでTシャツとクルーネックスエットを作成。STD Recordsのヴィジュアルを手掛けたFERGADELICはSILASとも深い関わりがあり、必然のコラボレーションとも言えます。日本限定のエクスクルーシヴなアイテムです。東京会場のContactでは特別価格で販売します。
Tom of England aka Thomas Bullock