モダンなハウスの先駆者とテクノライブの革新者が共演
モダンなクラブミュージックの礎を築き上げたふたりのアーティストがContactへ登場! まずはSteve Bug。90年代初頭からヨーロッパのハウスとテクノの両シーンで一貫した人気を誇るドイツ人プロデューサー/DJだ。"Poker Flat"や"Dessous"といった名門レーベルを運営しながら、隙間と微細な変化によるミニマルなクラブミュージックの在り方を示してきた。そのスタイルは決してひとつのサブジャンルに収まるものではなく、30年近いキャリアに裏付けられたセットは、4つ打ちの鼓動に乗ってフロアを多彩なミュージックジャーニーへと案内する。
一方、現ベルリン在住のカナダ人Mathew Jonsonは、ハードウェアを駆使したこの時代ならではのライブパフォーマンスを提唱し続ける革新者だ。創意工夫に満ちたセッティングからはパフォーマンスごとに異なるライブが繰り出され、力強く心を揺さぶるメランコリアは、紛れもなく"Mathew Jonson"によるものだと分かるほどの個性に満ち溢れている。
Studio Xフロアで両雄と組すのは、Nina Kravizのレーベル"трип"や自身の"Arpa Recordings"からのリリースでお馴染みのDJ Sodeyamaだ。Contactフロアには、Seeds & Groundを主宰するKaoru Inoueのほか、Steve Bugのレーベル"Dessous"からリリースを果たしたIori Wakasaが登場する。汗の滴る興奮の一夜をお見逃しなく!
Modern house music and inventive live techno from leaders in the field
Steve Bug has been a vital, engaging force in the European house and techno scene since the early 1990's. At the helm of iconic record labels "Poker Flat" and "Dessous" the German producer and DJ has helped define a style that champions space and subtlety in club music, but never remains confined to one particular sub-genre. With nearly 30 years of experience at his disposal, he's perfectly placed to take you on a journey across the 4/4 dance music spectrum.
Mathew Jonson is one of the greatest ambassadors for live, hardware powered techno in the modern age. With an approach that matches technical ingenuity with powerful, melancholic emotions, the Canadian-born, Berlin-based artist has created a sound that is unmistakably his own, crafted by hand and unique every time he performs.
Bug and Jonson will be joined on the Studio X Floor by DJ Sodeyama, a respected Tokyo-based DJ who has previously appeared on "Arpa Recordings" and Nina Kraviz's label "трип". Contact floor will feature DJ sets from Seeds & Ground regular Kaoru Inoue and Iori Wakasa, who recently appeared on Steve Bug's "Dessous" label.
Supported by 

STUDIO X

Steve Bug (Poker Flat | Ovum | Germany)
Mathew Jonson (Wagon Repair | Freedom Engine | Canada) -Live
DJ Sodeyama (ARPA records | трип)
CONTACT

Kaoru Inoue (Seeds And Ground)
Iori Wakasa (Dessous | Get Physical | L…deep)
Koki (Bohemian Yacht Club)
Sakiko Osawa (OIRAN MUSIC)

FOOD:

鴨田彦
OPEN

22:00
BEFORE 11PM

¥1000

UNDER 23

¥2000

GH S MEMBER

¥2500

W/F

¥3000

DOOR

¥3500
GENRE

Techno | House
入場料金はSTUDIO X (MISSION) 施設使用料として頂いております。
Admissions are for the use of facility MISSION STUDIO X.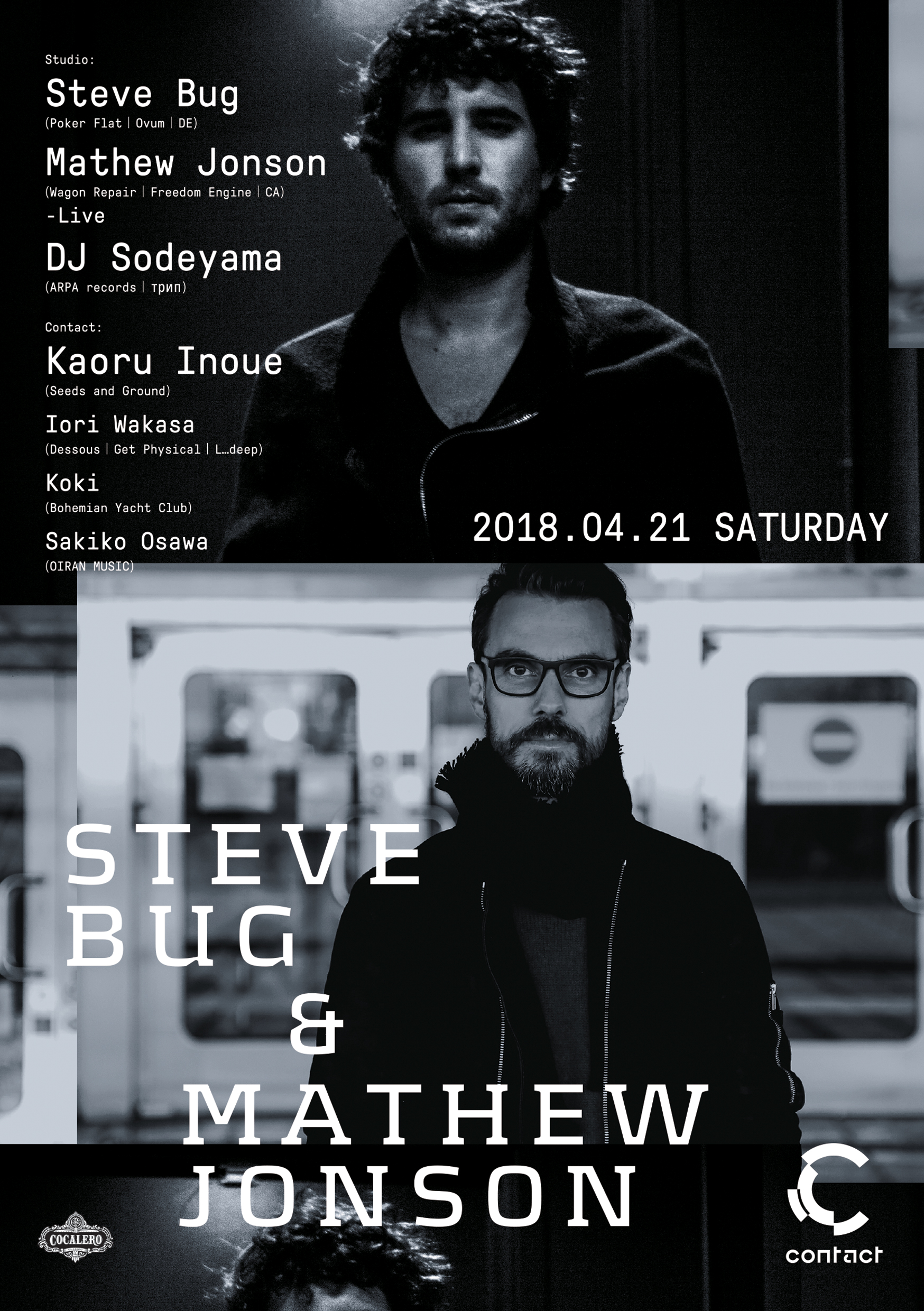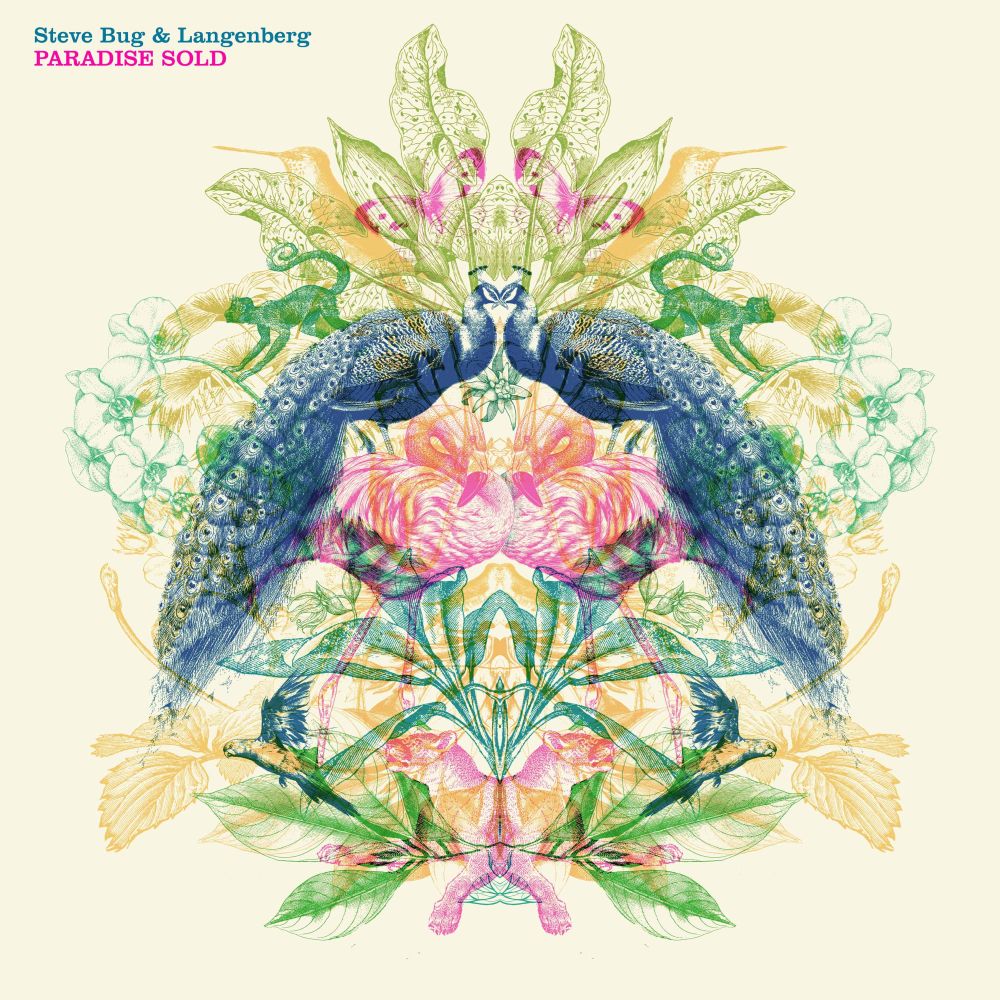 Steve Bug & Langenberg "PARADISE SOLD"
[Poker Flat Recordings 2LP & Digital Release Date: 06.04.2018]
.
Steve BugとLangenbergという魅力的なペアの共作アルバム『Paradise Sold』がBugのレーベル「Poker Flat Recordings」からリリース
『Paradise Sold』は、ふたりのコラボレーションを最良のかたちで結実させた、ハウス・ミュージックのプロダクションの極みともいうべきアルバムとなっている。楽曲は、Juno60や106、Studio ElectronicsのOmega 8、RolandのTB 303などのハードウェアを中心に作られている。